When two people come together, they will never think of separation. But unfortunately, two people may conclude when they believe divorce is the only solution. So, you begin by moving from one step to another on how to choose a divorce lawyer. We are sharing a secret with you about how to reach the best divorce attorney.
HOW TO CHOOSE A DIVORCE LAWYER?
An individual must know that it is crucial to decide which lawyer to choose when considering a divorce. As with any other legal matter, you will want to find an attorney who has extensive family law experience and knows how to handle divorces.
One way to start your search is by asking friends or family members for recommendations. If you do not know anyone who has gone through a divorce, you can also request a list of attorneys from your local bar association to know who specializes in family law.
After obtaining the list of potential lawyers, you will want to set up consultations with each one. Ask about the attorney's experience with divorce cases, fees, and availability. You may also ask about the attorney's legal philosophy and whether they think mediation or collaborative divorce might be a better option for your situation.
Once you have met with all of the attorneys on your list, you should be able to choose the one that you feel is the best fit for your case.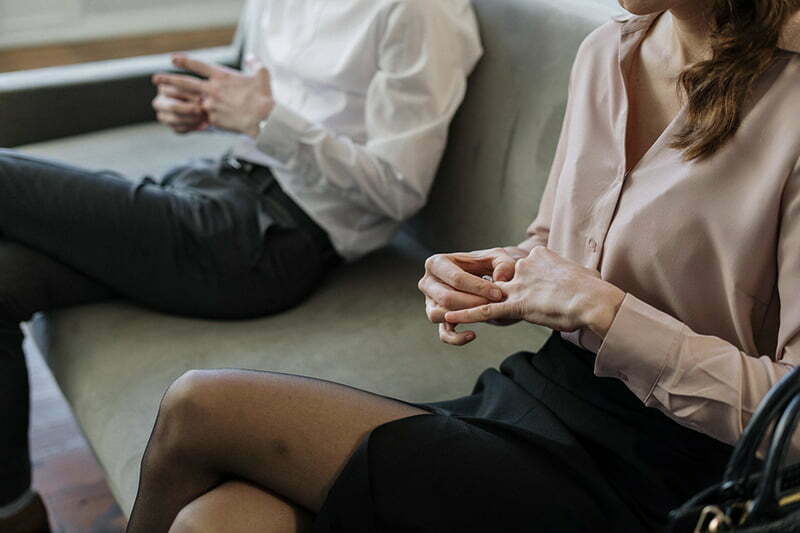 IMPORTANCE OF FINDING THE RIGHT DIVORCE LAWYER TO TACKLE COURTROOM COMPLICATIONS:
When couples decide to end a marriage, there are usually a lot of complicated legal factors to consider. Make decisions with care to find the right divorce lawyer to represent your interests in court. Look at the reasons why it's crucial to have an experienced attorney on your side during a divorce:
1) You need someone who understands the law:
Divorce lawyers understand family law, which is the area of law that governs divorce proceedings. We are aware of the ins and outs of the legal process and can help you navigate it effectively. Without a solicitor, you may not be aware of all your legal options and could make conclusions that could come back to haunt you later on.
2) You need someone who can protect your interests:
A good divorce lawyer will fight for what's best for you during the proceedings. We will advocate on your behalf and ensure that your rights are protected. We will also help negotiate any settlements or agreements so that you get the best possible outcome.
3) You need someone who can help you move on with your life:
After a divorce, it's essential to be able to move on with your life and start fresh. A good lawyer will help you do just that by handling all the legal aspects of the divorce so that you can focus on your future.
When it comes time to file for divorce, many people feel overwhelmed and uncertain of where to start. The area you need to focus on is who will represent you during this process in the court?
-You need a lawyer who understands the law inside and out, but more importantly, you need someone you can trust.
DURING YOUR INITIAL CONSULTATION, ASK THE FOLLOWING QUESTIONS:
What is their experience with family law?
What is your strategy for my case?
Do you have trial experience?
How long will my case take?
What are your fees?
Will you be able to contact the expert in case of questions or concerns?
What is included?
Hence, when going through a divorce, find an experienced solicitor who can help you through the methodology. Contact someone with experience in your area today to schedule a consultation. Dhindsa Law is available to assist you with the needful. Please get in touch for more info about us.